Taking up two stories of a quaint 4 storey conservation shophouse, owned by The Lee Clan Association, Char Restaurants is a full service restaurant located at 363 Jalan Besar.
Started by two brothers from the UK, Anthony and Alvin strived to change the Cantonese Roast meat scene in Singapore. The brothers drew upon Alvin's 30 years of cooking in Chinese restaurants in Birmingham, mixing Asian with various Western techniques to offer a totally unique taste to the traditional Char Siew, Roast Pork Belly and Roast Duck. Adding on to the unique dining experience, British ales and ciders have been brought in to compliment the roasts.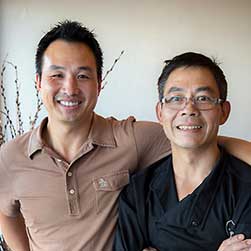 The first bite hushed us — the meat (Char Siew) was so soft and packed with flavor I could almost feel it melting on my tongue. The roast pork belly had a lovely tenderness, too, a striking juxtaposition with the crackling crispness of the skin.
- Cheryl Lu-Lien Tan, The New York Times